Zoho CRM data consultancy
RDT SYSTEMS have a wealth of in house knowledge surrounding data, data storage and data manipulation.
We are out and out Zoholics! to date our entire business runs on Zoho with the exception of accounting. Zoho is much more than a Customer Relationship Management (CRM)  software – Zoho can run your emails, campaigns, customer data, quotations and inventory. With extensive use of high level reporting to ensure that those that need to understand the critical data in your organisation can do so, in a simple way. Zoho CRM is very easy to setup at a basic level, however fully understanding the extensive feature set and getting a return on your investment, can be time consuming and a drain to your current staff resources taking them away 
from running your business.
At 
RDT SYSTEMS LTD 
we offer comprehensive support for any Zoho product you want to work with right here in the UK.  Move the advantage and receive specialist CRM training and Zoho implementation from the Zoho team that will guide you through the typical mistakes often made when setting up a new or existing  CRM, Let us complement your in-house team or manage the entire project for you. 
To find out how we can help your CRM data work for you, and take advantage of our free consultation, get in touch – 01202 232904 or email us
[email protected]
Capture leads from your website

Turn looks into leads. Seamlessly populate visitor data from your website into your CRM system. Publish spam-free forms and create time and context-sensitive contact strategies.


Real-Time. Real-World.
Zoho CRM's Opportunity Tracking tool gives you a current, comprehensive view of all your sales activities. Know where every customer is in the sales cycle, deal size, contact history, even competitor information to help craft more effective messaging. Dynamic Reports & Dashboards provide an easy, accurate read of everything going on.


Know. Now.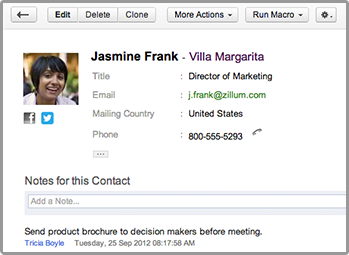 Be in the know when on a call. Use Zoho CRM's Business Card View to instantly get a detailed look at all pertinent customer information. No scrolling, no searching. The Notes Section also displays the time and content of past conversations, so you can make each call more personal and productive.


Social CRM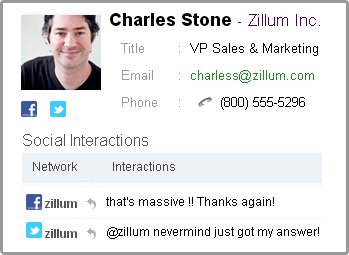 What's the latest with your prospects and customers? Let them tell you. Link their LinkedIn, Facebook and Twitter profiles into your Zoho CRM system. Associate profiles to contacts or leads, send invitations to connect, view updates and share your comments.


CRM On-The-Go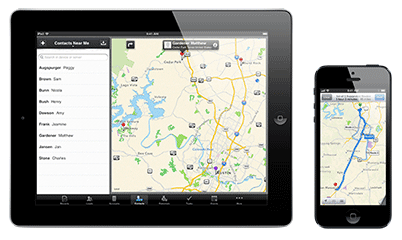 Stay connected and up-to-date wherever you go. Zoho's Mobile Edition gives you instant access to customer info and sales activity on your iPad, iPhone and Android devices.


CRM for Google Apps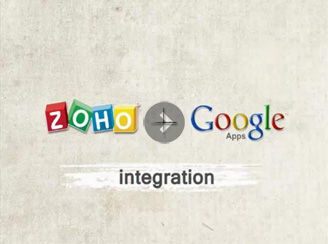 Zoho CRM works seamlessly with Google Apps, making it easy to collaborate, communicate and share. Whether it's Google Email, Docs, Contacts, Calendar or Tasks, everything's tightly linked within your CRM account.



Extend CRM
Custom Modules, API, Webhooks and Custom Functions
Market Smarter
Campaigns, Email Marketing & Autoresponders.

Territory Management
Security Controls, Org. Hierarchy & Territories